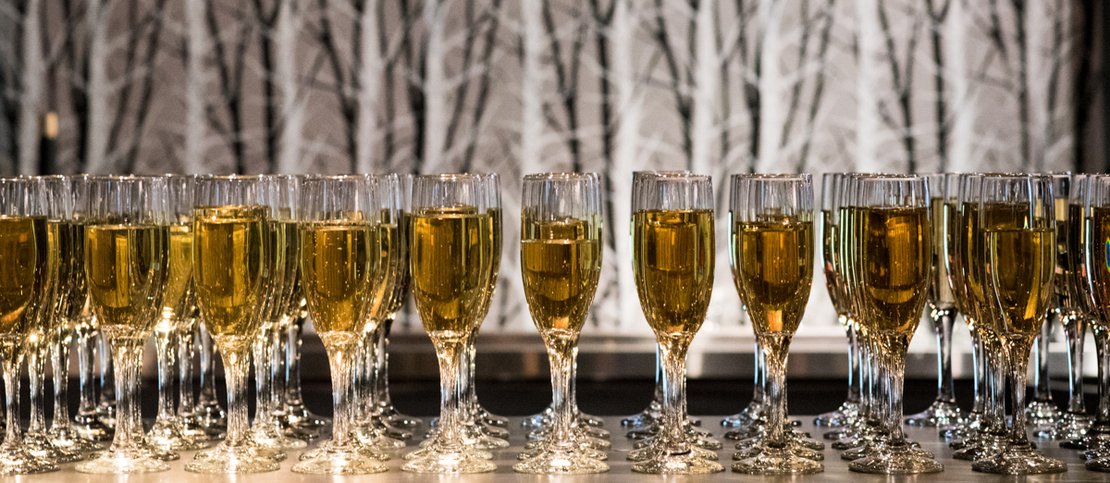 The Horowitz Events Centre is licensed by the University to provide alcohol for on-campus functions that are operating under the University's institutional liquor licence.
Prior to requesting alcohol, you must receive approval from the University of Alberta. Once approved, you will receive a liquor permit from the university. This permit is required for your liquor purchases. More information on alcohol requests and permits for your event can be found here. Your liquor permit and liquor invoice must be visible at your event.
Placing an Order
Special orders can be requested by emailing bookings@horowitzevents.ca.
For requests, please provide:
The name of the group ordering liquor
The date of the event
The types & quantities of alcohol you are requesting
How you will be paying for your order (we accept cheques, cash, Visa, MasterCard and university indents). DO NOT include credit card information in your email.
Policies
We require a minimum of two weeks to process your special orders, and to ensure availability at your event.
Orders must be picked up from the Students' Union Building. Pickup arrangements can be made when you place your order.
All unopened product may be returned for refund, provided it is returned within two business days of your event. Returned items are subject to a 15% restocking fee.
If you have questions please contact bookings@horowitzevents.ca or at (780) 492-4764.